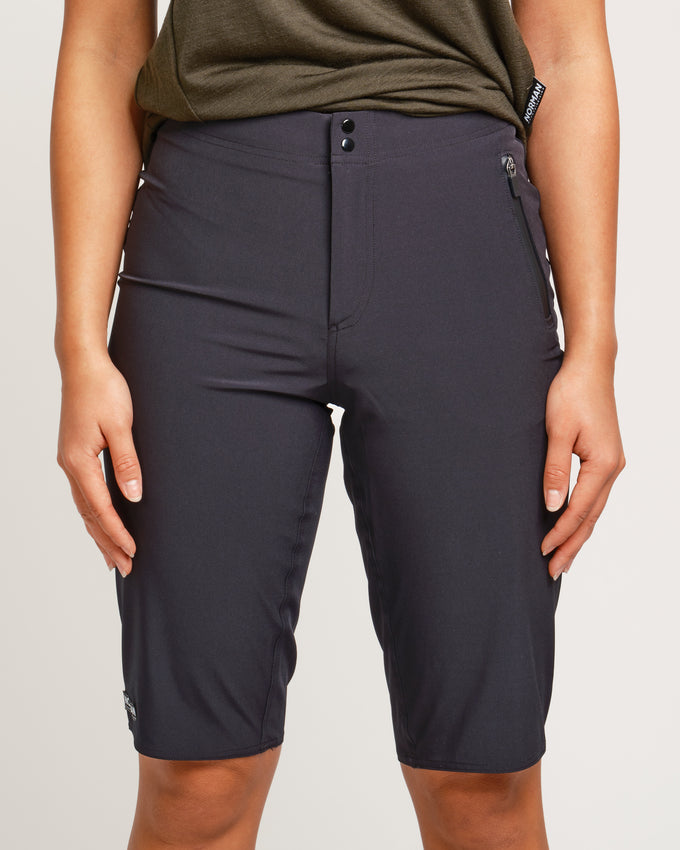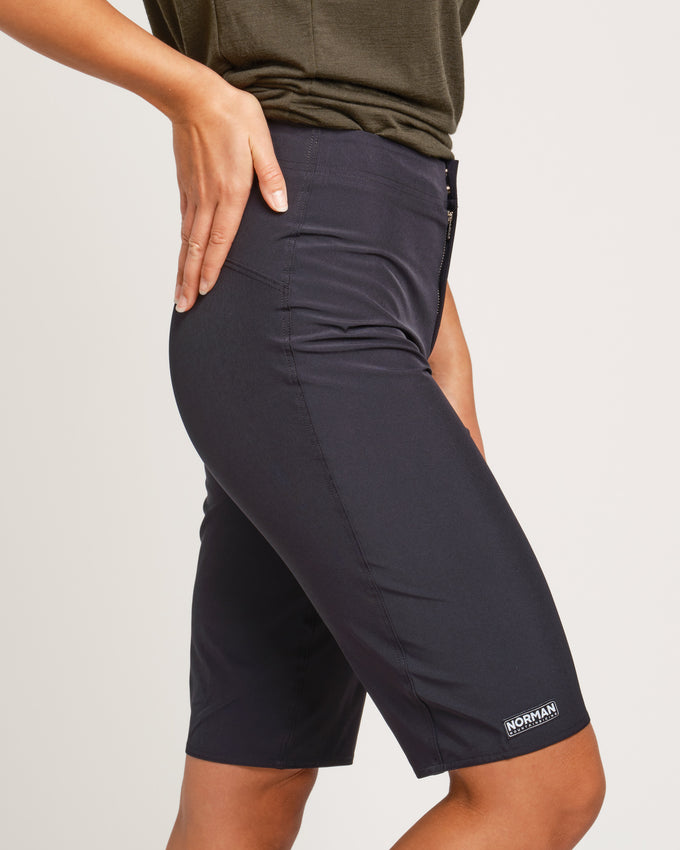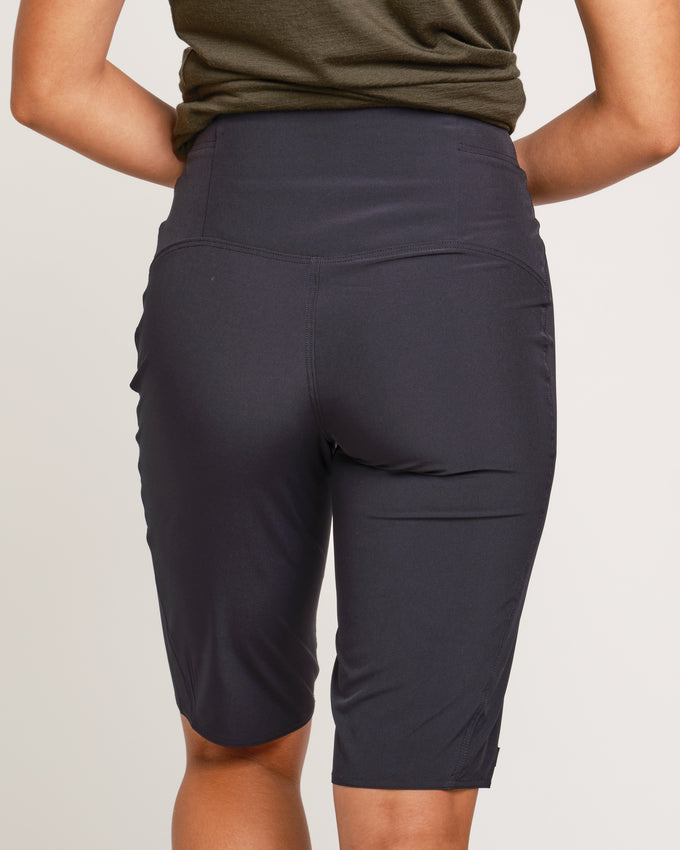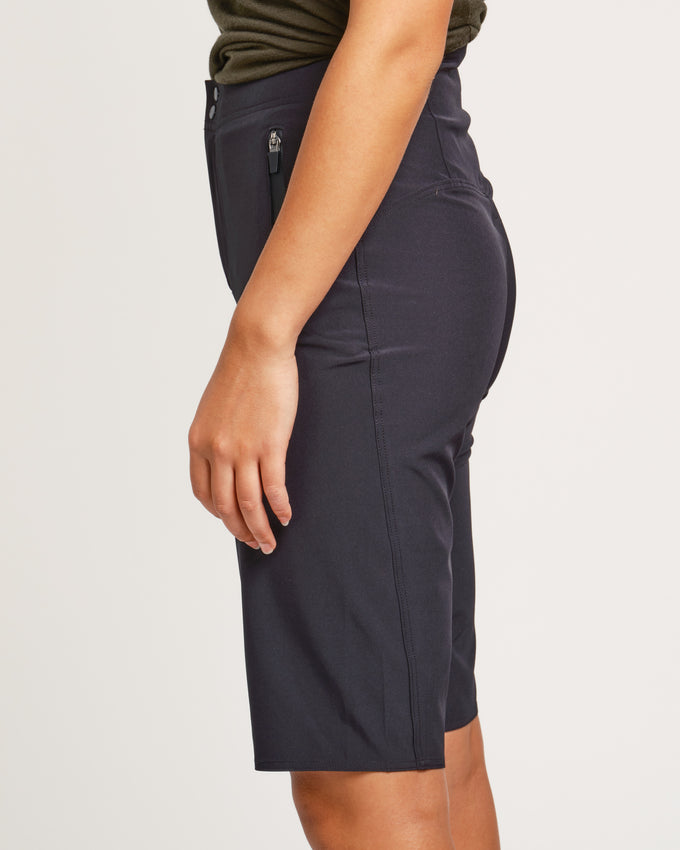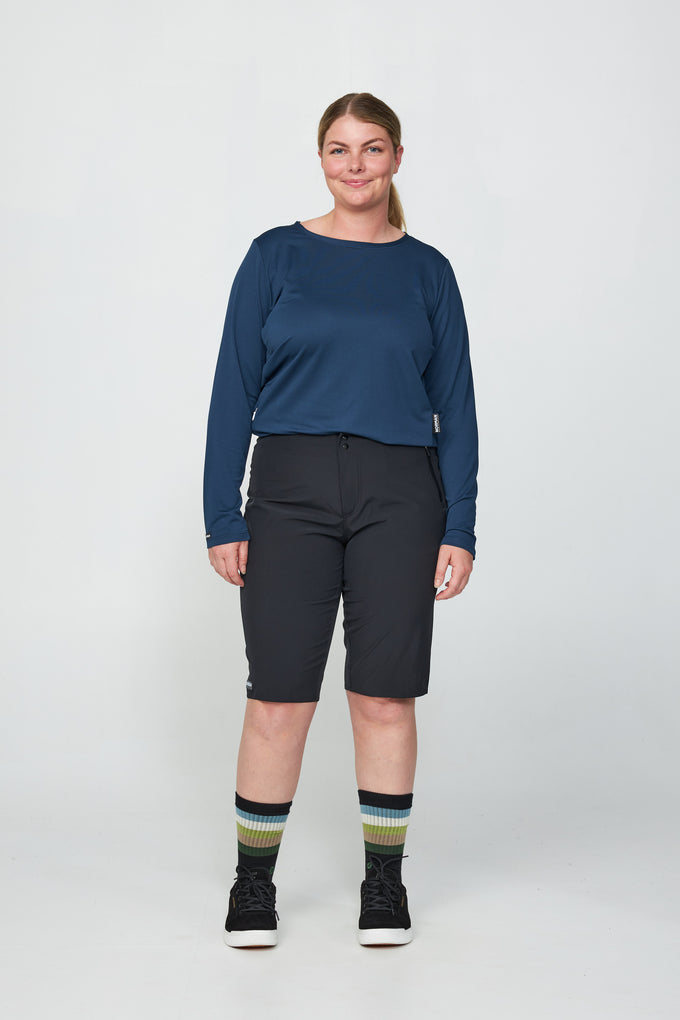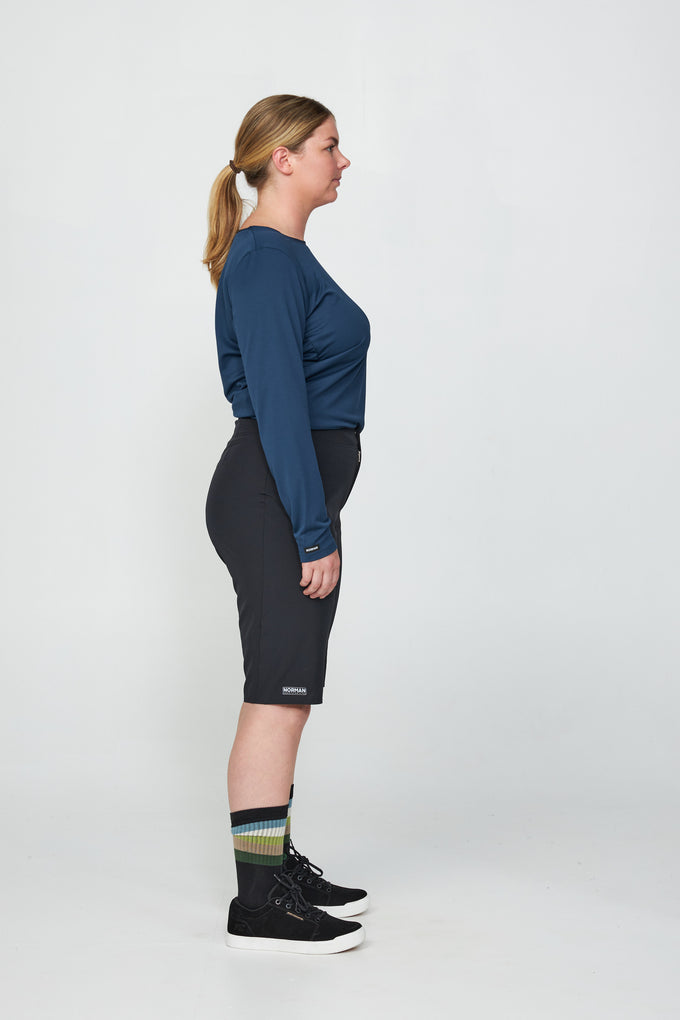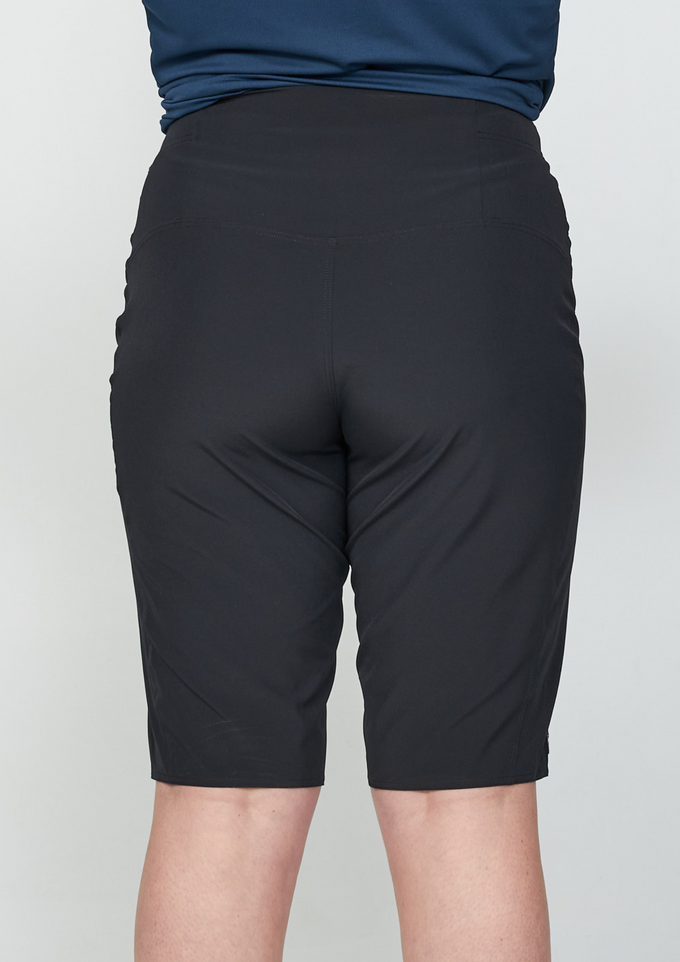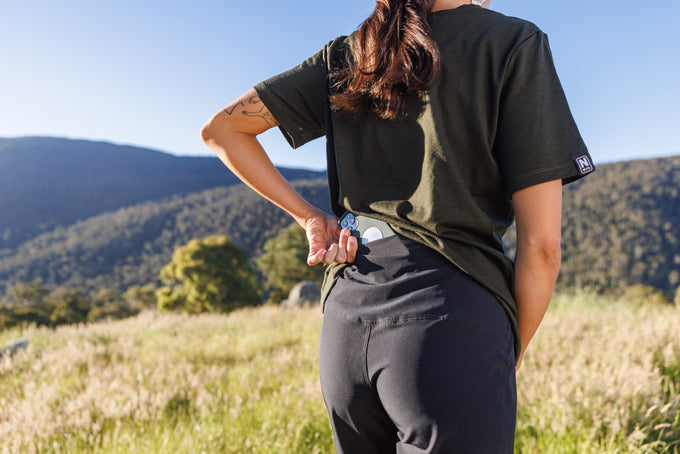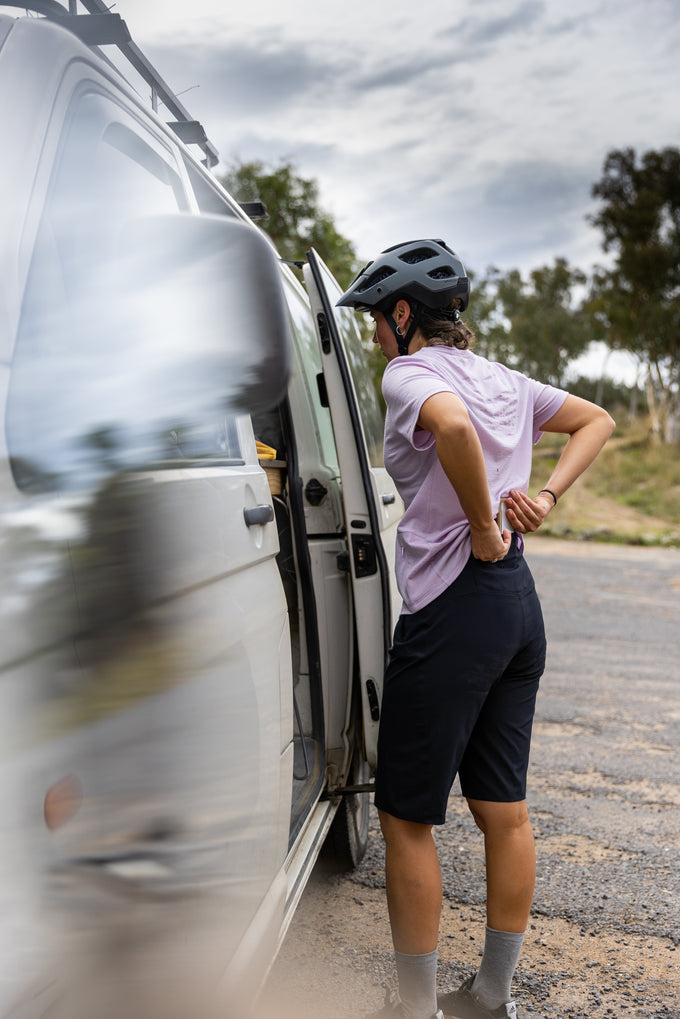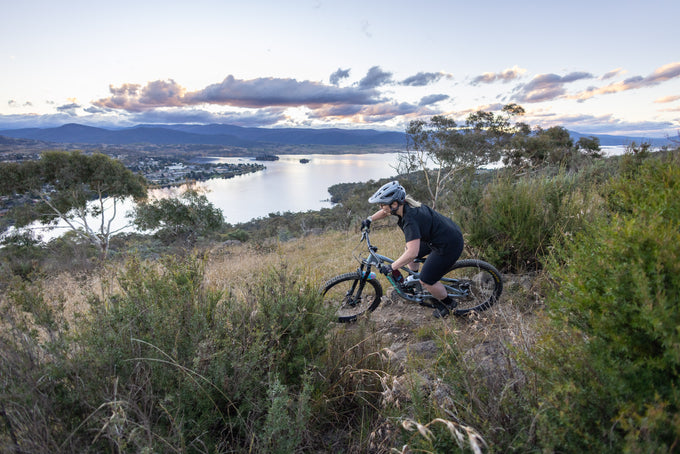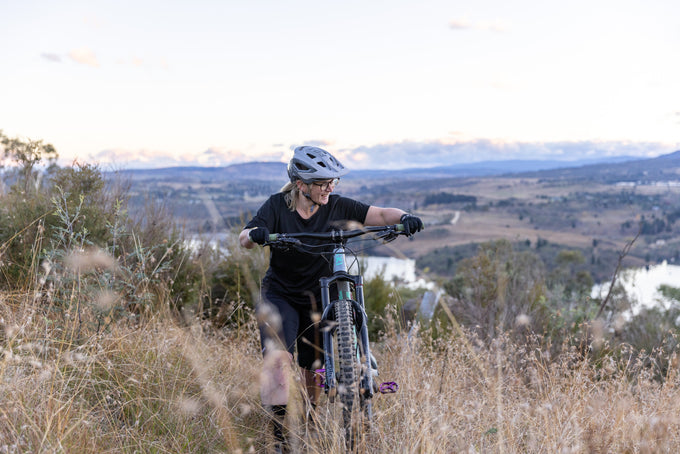 Recycled Enduro Shorts
£75.00 Old price £75.00
Custom designed to support the contours of the female body, our Recycled Enduro Short is your ultimate companion for on or off the bike. Featuring a higher profile waistband for maximum comfort, freedom of movement and zero slippage, they're water repellent and breathable - your go-to in all conditions.
Features 
14cm extra strong, waterproof zipper for phone pocket front right 
Deep, secure back waist pocket for phone 

50+ UV protection 
Water resistant 
Sweat resistant 
Moisture wicking 
Anti-bacterial 
Fit: Standard, fits knee pads underneath comfortably. 
Blend: 92% Repreve® Recycled Polyester, 8% Spandex® 
Models / Riders: Jasmin wears size 8, Roxy wears size 14, Ash wears size 12, Naomi wears size 14
All sizes are in centimeters (cm)
Tops
| | | | | | | |
| --- | --- | --- | --- | --- | --- | --- |
| | XS | S | M | L | XL | |
| Bust circ | 99 | 104 | 109 | 114 | 119 | |
| Waist circ | 90 | 95 | 100 | 105 | 110 | |
| Long sleeve | 61.86 | 62.5 | 63.14 | 63.78 | 64.42 | |
| Short sleeve | 21.86 | 22.5 | 23.14 | 23.78 | 24.42 | |
Downhill Shorts
| | | | | | | | | |
| --- | --- | --- | --- | --- | --- | --- | --- | --- |
| | 6 | 8 | 10 | 12 | 14 | 16 | 18 | 20 |
| Waist circ | 69 | 74 | 79 | 84 | 89 | 94 | 99 | 104 |
| Hip circ | 90.8 | 95.8 | 100.8 | 105.8 | 110.8 | 115.8 | 120.8 | 125.8 |
| Thigh circ | 58.2 | 61.3 | 64.4 | 67.5 | 70.6 | 73.7 | 76.8 | 79.9 |
| Length | 54.36 | 55 | 55.64 | 56.28 | 56.92 | 57.56 | 58.2 | 58.84 |
Recycled Enduro Shorts
| | | | | | | | | | |
| --- | --- | --- | --- | --- | --- | --- | --- | --- | --- |
| | 6 | 8 | 10 | 12 | 14 | 16 | 18 | 20 | 22 |
| Waist circ | 63 | 68 | 73 | 78 | 83 | 88 | 93 | 98 | 103 |
| Hip Circ | 90.8 | 95.8 | 100.8 | 105.8 | 110.8 | 115.8 | 120.8 | 125.8 | 130.8 |
| Thigh Circ | 54.4 | 57.5 | 60.6 | 63.7 | 66.8 | 69.9 | 73 | 76.1 | 79.2 |
| Length | 58.34 | 59 | 59.66 | 60.32 | 60.98 | 61.64 | 62.3 | 62.96 | 63.62 |
Pants
| | | | | | | | | | |
| --- | --- | --- | --- | --- | --- | --- | --- | --- | --- |
| | 6 | 8 | 10 | 12 | 14 | 16 | 18 | 20 | |
| Waist circ | 69 | 74 | 79 | 84 | 89 | 94 | 99 | 104 | |
| Hip Circ | 90.8 | 95.8 | 100.8 | 105.8 | 110.8 | 115.8 | 120.8 | 125.8 | |
| Thigh Circ | 58.2 | 61.3 | 64.4 | 67.5 | 70.6 | 73.7 | 76.8 | 79.9 | |
| Length | 96.76 | 97.4 | 98.04 | 98.68 | 99.32 | 99.96 | 100.6 | 101.24 | |