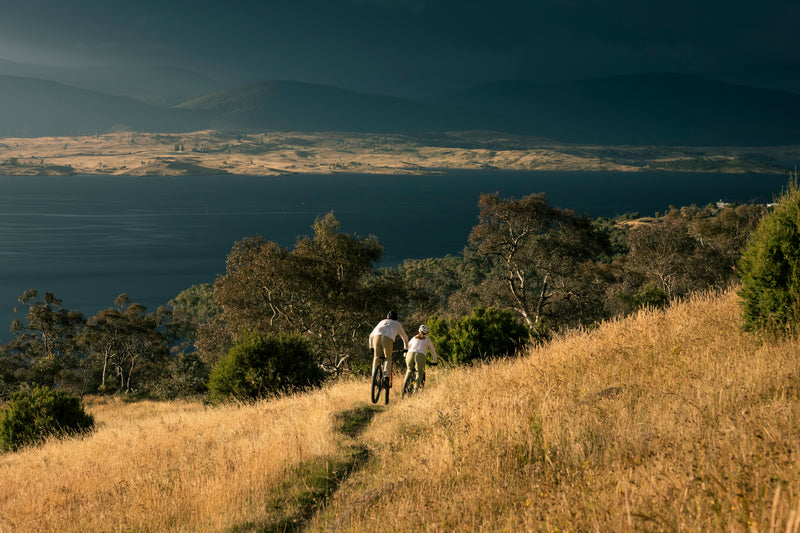 Norman grew out of the mountains.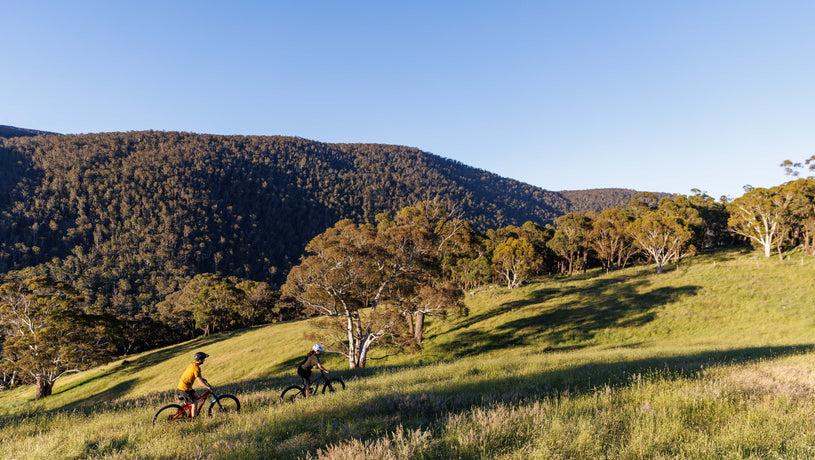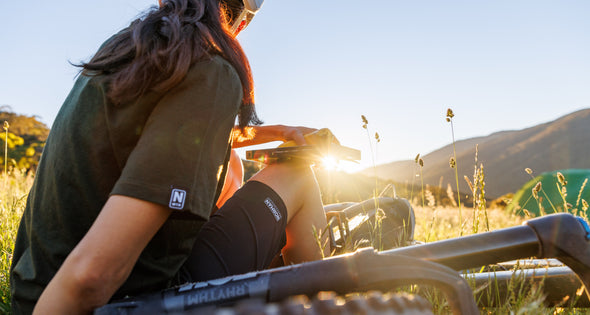 Featuring our Merino-Edge Tech Tee 100% certified non-mulesed Australian merino wool and Recycled Enduro Shorts made from Repreve® recycled fabric.
Lucky enough to call Australia's High Country our home, we live and work amongst the Snowies – a place renowned for its winters, but equally alive once the chill eases into spring. It's then that the ranges become dotted with riders – locals and travellers alike exploring the outdoors on two wheels.
Immersed in the sport, and capturing real-world insights from Australia's mountain biking community, we saw an opportunity to contribute to an industry we loved and challenge the accepted conventions of performance apparel. We knew mountain biking wasn't just about chasing adrenaline downhill. It was also about simply getting into nature, finding solace in new terrain, or pedalling leisurely into town for a coffee with mates.
And what was missing from our world were garments made to fit our lives both on and off the bike - pieces we could wear comfortably while riding that wouldn't feel out of place during the post-ride feed at the pub.
Whether flying down a trail or getting lost in nature's quieter moments, Norman is an invitation for all to reconnect with the great outdoors – however that looks to you.
Shop now
Eschewing the industry's usual patterns and accessories in favour of support, utility, and a refined, minimalist aesthetic, we started exploring what mountain bikers wanted out of their clothing. The result: a considered edit of technical essentials for both women and men, custom-made to integrate with the wearer's life, not take over it.
Respect for the land shapes our business from the dirt up, so transparency across the supply chain was always a non-negotiable. Locally designed and tested, most of our garments are made in Australia so we know our makers. And we're on our way to carbon neutral – it takes 12 months to become certified, so we've implemented an emissions reduction plan and are measuring our progress (we'll keep you updated on our status).
Norman proudly uses locally sourced materials. Each of our thoughtfully selected fabrications is sustainably and ethically manufactured in Australia, the US or Canada, retains global certification in GRS (Global recycling Standard) and OEKO-TEX Standard 100, and many of our garments are constructed from recycled fabrics supplied by Repreve.
In a bid to do less harm (and more good) to the landscape that lies at the heart of Norman, we're also proud to have an ongoing partnership with Keep It Cool – a Snowy Mountains-based not-for-profit, committed to the preservation of the planet through community tree-planting initiatives.