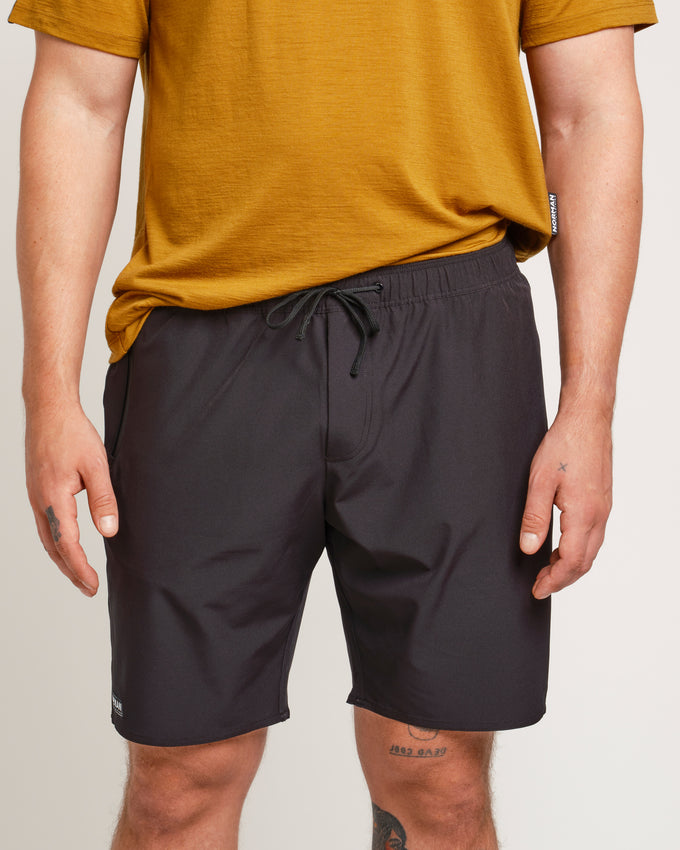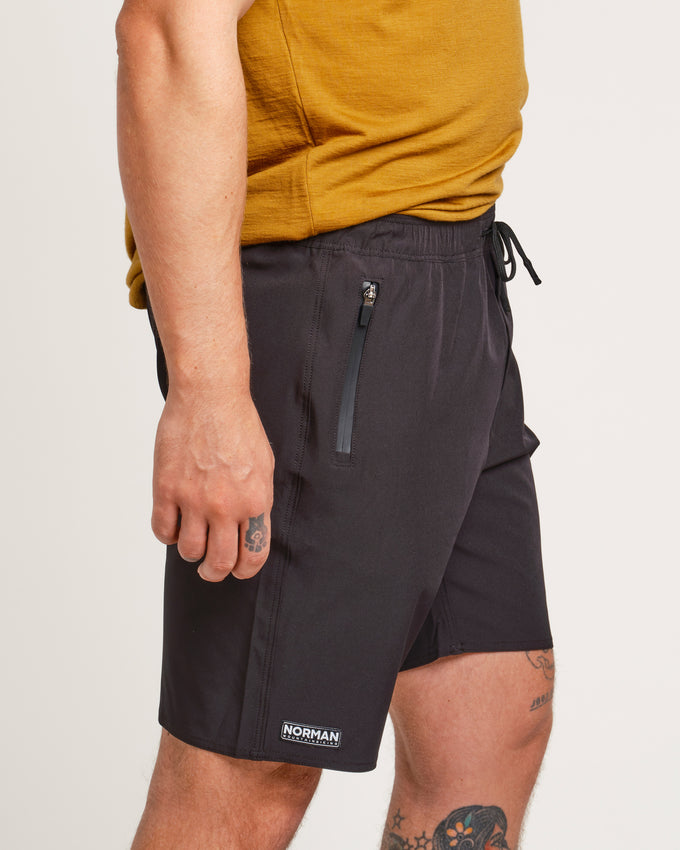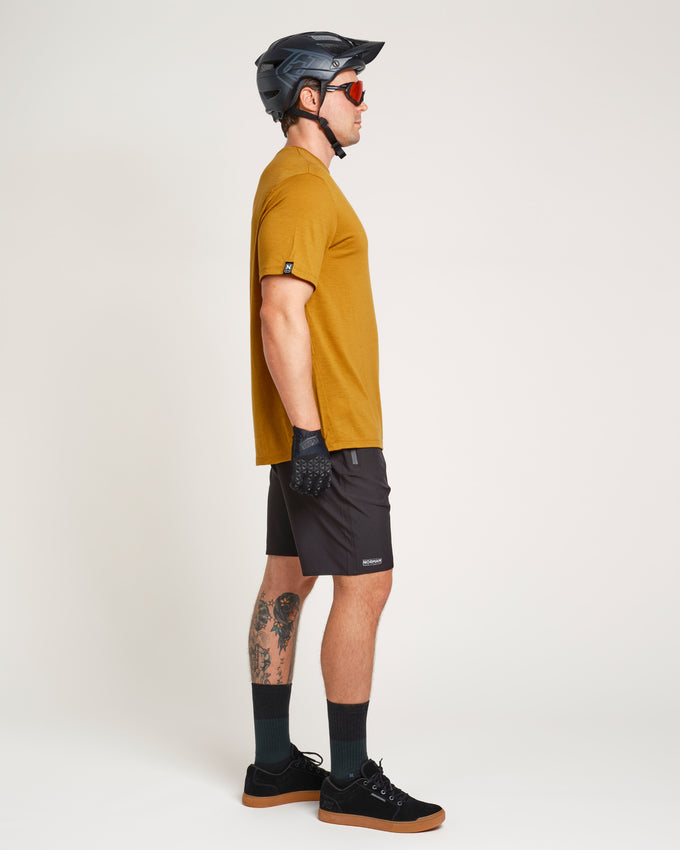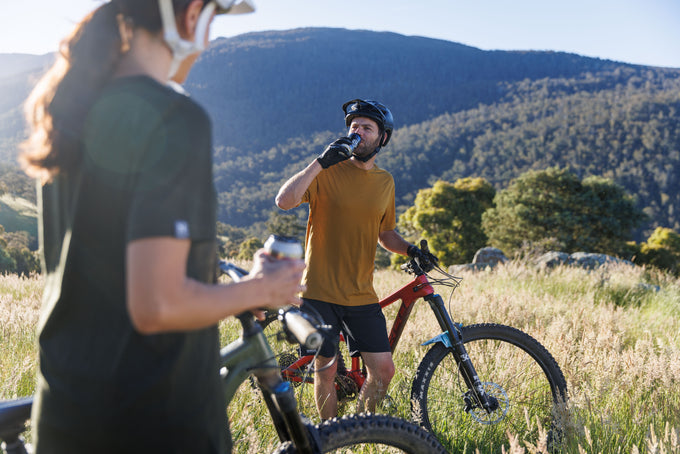 Recycled Enduro Shorts
¥11,000 Old price ¥13,800
Our Recycled Enduro Shorts are engineered for your enduro riding conditions, providing a comfortable, fine-tuned fit for maximum movement. Custom designed for the male form, experience its intelligent storage, water repellent fabrication and a unique silhouette – all intended to enhance your ride.
Features 
14cm extra strong, waterproof zipper for phone pocket front right and back left
Elastic waistband and drawcord for a perfect waist fit
50+ UV protection 
Water resistant 
Sweat resistant 
Moisture wicking 
Anti-bacterial 
Fit: Standard, shorter style, fits knee pads underneath comfortably. 
Blend: 92% Repreve® Recycled Polyester, 8% Spandex® 
All sizes are in centimeters (cm)
Tops
| | | | | | |
| --- | --- | --- | --- | --- | --- |
| | XS | S | M | L | XL |
| Across shoulder | 40.5 | 42.5 | 44.5 | 46.5 | 48.5 |
| Chest circ | 99 | 104 | 109 | 114 | 119 |
| Long sleeve | 55.5 | 56.5 | 57.5 | 58.5 | 59.5 |
| Short sleeve | 21.86 | 22.5 | 23.14 | 23.78 | 24.42 |
Downhill Shorts
| | | | | | | | | |
| --- | --- | --- | --- | --- | --- | --- | --- | --- |
| | 28 | 30 | 32 | 34 | 36 | 38 | 40 | |
| Waist circ | 73.5 | 78.5 | 83.5 | 88.5 | 93.5 | 98.5 | 103.5 | |
| Hip Circ | 92.7 | 97.7 | 102.7 | 107.7 | 112.7 | 117.7 | 122.7 | |
| Thigh Circ | 58.6 | 61.7 | 64.8 | 67.9 | 71 | 74.1 | 77.2 | |
| Length | 59 | 60 | 61 | 62 | 63 | 64 | 65 | |
Recycled Enduro Shorts
28
30
32
34
36
38
40
Waist circ
66
71
76
81
86
91
96
Hip Circ 20cm
below waist from CF
101
106
111
116
121
126
131
Thigh Circ
61.7
64.8
67.9
71
74.1
77.2
80.3
Length
47
48
49
50
51
52
53
Pants
| | | | | | | | |
| --- | --- | --- | --- | --- | --- | --- | --- |
| | 28 | 30 | 32 | 34 | 36 | 38 | 40 |
| Waist circ | 73.5 | 78.5 | 83.5 | 88.5 | 93.5 | 98.5 | 103.5 |
| Hip Circ | 92.7 | 97.7 | 102.7 | 107.7 | 112.7 | 117.7 | 122.7 |
| Thigh Circ | 58.6 | 61.7 | 64.8 | 67.9 | 71 | 74.1 | 77.2 |
| Length | 103 | 104 | 105 | 106 | 107 | 108 | 109 |